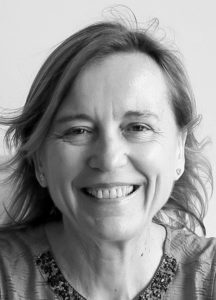 Nadia Mordelet Partner
Nadia has had a long career in the industry where she held senior management positions in major international groups : Orange, Alcatel-Lucent, Nokia. She has led teams in marketing, strategy, business development and procurement and led international companies in the new technology sectors. She has also created a start-up in telecommunications.Back…Back…
She believes in openness and the mixing of cultures and ideas as well as the power of collective intelligence.
She currently works as a Professional Coach (Master RNCP1) trained in NLP, Transactional Analysis and HEC Executive in Organizational Coaching.
At Highdev, Nadia brings her international experience in the information technology sector as well as her coaching and organizational coaching skills to support senior executives and leaders and organizations in their evolution.