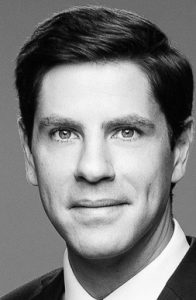 Thierry Serrano-Guerra  Partner Nantes France
thierry.serrano-guerra@highdev.com
Prior to joining Highdev in 2017, Thierry held senior management and financial management positions in services, health and insurance sectors. He has strong international experience, particularly in the Middle East and Asia.
He had the opportunity to discover and work with extremely diverse profiles that made him want to focus on analyzing the performance and well-being of individuals and teams, convinced that these two notions are more than ever linked.
A graduate of Saint-Cyr and HEC, he speaks English fluently and is trained, among other things, in crisis management.
At Highdev, Thierry brings his sectoral and geographical experience to support and seach senior executives and leaders in their career development.