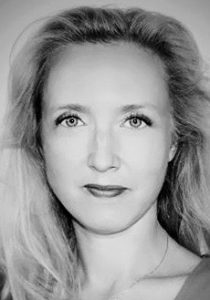 Gaëlle Brunetaud  Advisor
During the last twenty years, Gaëlle Brunetaud designed and launched B2B innovating products and services at an international level in IT and energy. While developing partnerships and projects, she had the opportunity to understand to what extent a leader or a team may or may not  add value, develop collective intelligence and performance. She also acted as a cultural translator building bridges across people, jobs and cultures. In parallel, she has been investigating and writing about leadership and managerial innovations for the last two decades.
She graduated from EMLyon (1996) and she is trained in NonViolent Communication, ProcessCommunication, Sociocraty and Holacraty.
Today, at HighDev, she brings her ability to catch weak signals as well as her experience with start-ups and IT companies to search and coach leaders in their career.