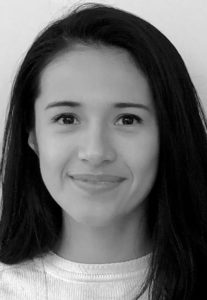 Joanna de la Mora  Consultant & Team Leader
After several internships in industrial and commercial companies, Joanna began her career in recruitment first in Mexico then in France and joined Highdev in 2014.
Graduated from the Instituto Tecnológico de Monterrey in Business Administration, she speaks fluently French, Spanish and English.
Joanna brings to Highdev her extensive experience in researching experts and executives as well as her multi-cultural experience and a very good knowledge of the technology and consulting industries, particularly in Europe and North America. Therefore, she coordinates the research unit of the firm.