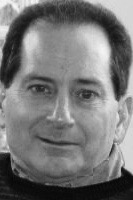 Paul Gomory Partner USA
Paul Gomory has recruited CEOs and Vice Presidents for emerging technology companies in the USA and Europe for 35 years.  He began his search career as a Partner with Korn/Ferry, and he has managed a successful search practice in San Francisco for 30 years.
Before recruiting, Paul worked in corporate finance, international business consulting, and on the White House Staff.
He holds US and French citizenship, and speaks French.
He earned his MBA from Stanford Graduate School of Business, and his BA from Amherst College.