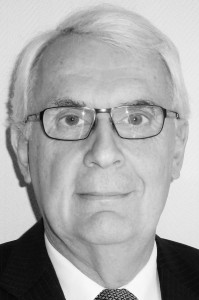 Xavier Hottelart Partner
Before turning to executive search and coaching, Xavier Hottelart spent most of his career in the high technology sector, first in production functions, and then as head of sales and marketing, business development and general management in large international groups such as ST Microelectronics, AT&T, Alcatel, Ascom and Mitel.
The broadly applicable management skills he acquired enable him now to create and implement human capital development strategies for executives. His motto: "Leaving one's comfort zone stimulates innovation, results and performance."
He holds an MSc in Engineering from the Ecole Centrale de Lyon in France.
Xavier brings to Highdev his extensive knowledge of the electronics, semiconductor and telecommunications sectors and his ability to stay up to date in these constantly evolving domains.