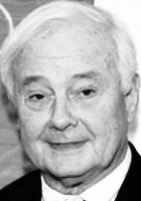 Philippe Villette Senior Advisor
Philippe begins his career at Volkswagen in Germany and then joins Renault in export marketing management responsibilities. Then, he buys Gotti Worldwide to turn around the company and double the revenue before reselling it. At that time, he joins Labinal Europe as director of sales and marketing for the automotive business line. Back in Germany, he joins Kassbohrer Europe, a subsidiary of the Mercedes Group and then Fruehauf Europe as managing director of the European Trucktrailer group. Finally, at Kurt Salmon, he enters in the consulting industry before creating his own company, Villette Partners.
Graduated from Insead, he is very active in the Alumni Association. He is also "foreign trade advisor" and President of the Rotary Club Paris Champs-Elysées.
At Highdev, he is Senior Advisor.